We use humidifiers in winter to deal with the dry air. They can add moisture to the air to increase the moisture level to 50%. The ideal moisture level is between 30%-50%.
Can a humidifier cause a sore throat? The answer is no. Since it's made to deal with dry air that causes sore throat, humidifiers can trigger sore throat and allergies when they are not maintained.
Can A Humidifier Cause A Sore Throat? No, Here's How
In winter, the air usually gets dry. That happens because the temperature drops and the air's ability to hold moisture is gone. As a result, the moisture level drops below 30%.
On top of that, most houses have heating systems to help keep the house warm. The heaters can also burn up any moisture from the air.
That can result in the air getting very dry, leading to dry skin, cough, nasal congestion, and respiratory issues. Dry air can also affect wooden furniture.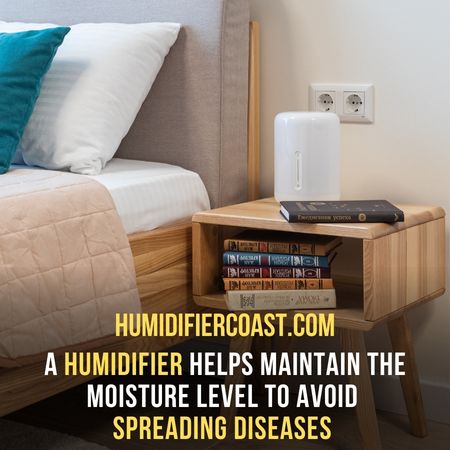 A humidifier helps maintain the moisture level in your house to avoid spreading diseases or your furniture from shrinking. There are certain measures to be taken for your humidifier to work efficiently. Otherwise, it can create negative effects like a sore throat.
Here are some ways to avoid getting a sore throat while using a humidifier.
1. Use Distilled Water:
Humidifiers have the proper instructions on what type of water to use. But, unfortunately, using tap water is the worst choice among them. As tap water has high amounts of minerals in it.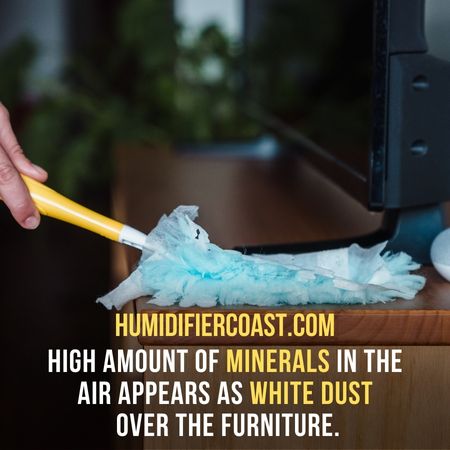 Tap water has high amounts of minerals in it. Minerals can deposit on the filter of the humidifier. That can lead to bacterial growth, which spreads into the air. This high amount of minerals in the air is visible through the white dust that gathers over your furniture.
Using distilled water is the best choice for your humidifier. As it has a low amount of minerals. Most humidifier companies suggest using purified or distilled water.
2. Changing Water Regularly:
If left too long in the humidifier, water can become a breeding ground for mold, bacteria, and fungi. These can eventually spread into the air spreading diseases.
Changing the water regularly hinders the growth of bacteria and fungi. And ensures that no bacteria is being spread into your atmosphere.
3. Cleaning Your Humidifier:
Cleaning is an important aspect of maintaining your humidifier. There are various types of cleaners that help disinfect your device properly.
Unplug your humidifier before cleaning it. Products like hydrogen peroxide solution or bleach are good to help disinfect. After that, rinse and dry thoroughly before using your humidifier again.
Cleaning a humidifier is important to eliminate any growing bacteria or mold.
4. Keep The Area Around Your Humidifier Dry:
While using your humidifier, if your windows or walls start getting damp, then turn your humidifier low or turn it off. That is a sign that humidity levels have increased considerably, and more humidity can be harmful.
Moreover, keeping the area around your humidifier dry is important for it to work efficiently.
5

. Maintaining Humidity Level:
You must maintain a proper humidity level in the house. Fluctuation in the moisture can cause discomfort and even sore throat. High or low humidity levels are not only bad for the body but also your furniture.
A hygrometer is a device used to check the humidity level in the air. This device can help you to maintain the ideal level of humidity.
An increase in humidity triggers the bacteria breeding in your windows, door, or any part of the house, making it grow faster and spread. Hence maintaining the right amount of humidity in your home is important.
What Is Sore Throat And Its 5 Causes
A sore throat can happen when the mucus membranes in our throat get inflamed or infected. As a reflex, your body sends blood towards that area. The swelling puts pressure on the nerve endings, which can be painful.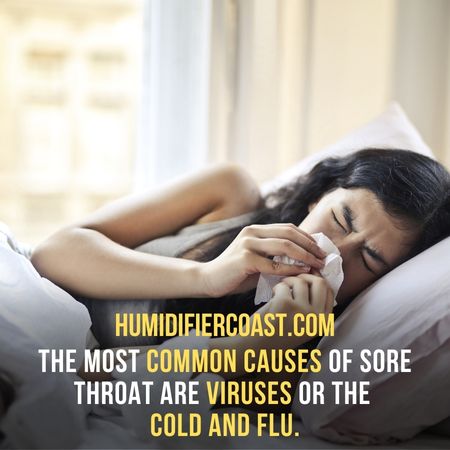 Sore throat is caused by viruses or colds and flu. It most commonly occurs during winter. That is because during winter temperature gets cold, and infections spread faster.
There are various causes of sore throat. Understanding these causes will help us know if a humidifier can cause or trigger a sore throat. Here are a few causes of sore throat:
1. Viral Infections:
Viral infections are the most common cause of sore throat. In addition, infections like the common cold, influenza (flu), mumps, COVID-19, and measles can cause sore throats.
2. Bacterial Infection:
Bacterial infections can also cause sore throats. One of these infections is strep throat, an infection of the throat and tonsils. Strep throat is 20%-30% a cause of sore throat in children.
3. Allergies:
People who have allergies, like pollen allergies. When they get intact with these allergy triggers, their immune system reacts.
The chemicals released from the immune system react. That can cause symptoms like nasal congestion, watery eyes, and sore throat.
4. Dry Air:
Dry air occurs when the moisture in the air gets sucked out. That usually happens in winter. Also, the low temperature can make the air lose its moisture. The heaters in our houses can also burn the moisture from the air, making it dry.
Dry air is not only the cause of sore throat, but it can also worsen the condition. Nasal congestion can lead the patient to breathe through an open mouth, making the throat drier. Humidifiers are best, in this case, to deal with the dry air.
Humidifiers add moisture to the air making your airway and throat moist, which can be soothing.
5. Smoke Or Chemical Fumes:
Tobacco smoke or any smoke can irritate your airway and throat, causing them to get irritated. Even air pollution, smog, or chemical fumes can irritate your airway.
Conclusion:
So can a humidifier cause a sore throat? No, it cannot. But a dirty or poorly maintained humidifier can lead you to get a sore throat and other diseases.
It is best to maintain your humidifier properly because it helps deal with health issues. If you don't maintain your humidifier properly and according to the instructions, it can become cause of the spread of diseases.
Sore throat is caused by dry air, which humidifiers are used to deal with. But a dirty humidifier can spread bacteria or cause infections that will lead you to get a sore throat.
Maintaining the proper humidity level and frequently cleaning your humidifier can help get efficient results and a soothing atmosphere in your home.
FAQs
1. Should I Keep A Close Eye On The Humidity Levels All The Time?
Keeping a close eye on the humidity level isn't the answer. Buying the right humidifier according to the size of your home or room in which you will be using the humidifier. And getting a hygrometer is a good choice. Doing proper research on what type of humidifier is suitable for you before buying it can help you save from any hassle in the future.
2. Is Buying A Humidifier Worth The Hassle?
Understandably, not everyone can take proper and regular care of the humidifier as life can be busy. Different types of humidifiers may suit your choice. You can use an evaporative humidifier as it is less likely to emit bacteria or minerals in the air. You do have to change its filter occasionally, though.
Humidifiers are cost-efficient, come in all sizes and types and help enhance your indoor experience during winter. The hassle of cleaning is worth the advantages it provides.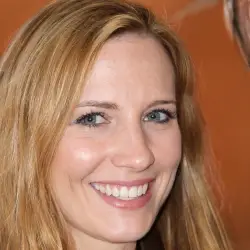 Latest posts by Mila L. Turner
(see all)