Warm mist humidifiers are exceptional devices that can greatly enhance the comfort and healthiness of your living environment.
Often underrated, these devices do much more than just increase the humidity level in your room.
From easing cold symptoms to replenishing your skin's moisture, the uses and benefits of warm mist humidifiers are surprisingly diverse.
Let's delve deeper into these wonderful household helpers' five main uses and seven most noteworthy benefits.
What is a Warm Mist Humidifier?
Warm mist humidifiers are electrically powered appliances that disperse warm moisture into the air.
It operates by heating water to its boiling point and then cooling the steam back into water vapor.
This vapor is then released into the room, thus increasing the relative humidity level.
Not only does this help to create a comfortable living environment, but it also aids in alleviating certain physical discomforts associated with dry air conditions.
It's a simple yet powerful tool that can significantly improve your indoor air quality and overall health.
5 Amazing Uses of a Warm Mist Humidifier
The benefits of this humidifier extend far beyond just enhancing your comfort.
It can play a major role in improving your health, sleep, and even the longevity of your furniture.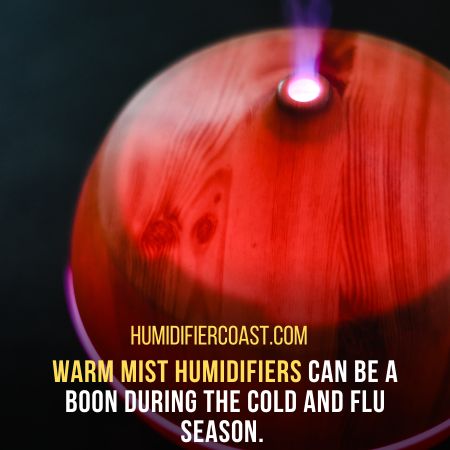 The following sections detail five outstanding uses of this remarkable device.
Use 1: Alleviating Cold and Flu Symptoms
Warm mist humidifiers can be a boon during the cold and flu season.
They release warm moisture that can help soothe sore throats, clear congested nasal passages, and relieve dry coughs, making the recovery period more bearable.
Use 2: Enhancing Sleep Quality
Sleeping in a room with the right humidity level can significantly improve sleep quality.
Warm mist humidifiers can prevent dryness in the throat and nasal passages, which can reduce snoring and contribute to a more comfortable and uninterrupted sleep.
Use 3: Maintaining Healthy Skin
Dry air can strip moisture from your skin, causing it to become dry and irritated.
Warm mist humidifiers can help by maintaining a healthy level of humidity in the room, thus keeping your skin hydrated and glowing.
Use 4: Preserving Furniture and Houseplants
Excessively dry air can damage wooden furniture and houseplants.
It restores balance by maintaining adequate moisture levels, prolonging the life of wooden furniture, and helping your houseplants thrive.
Use 5: Providing Heat in Winter
In addition to increasing humidity, warm mist humidifiers can also slightly warm up the room, making it cozier during the winter months.
This added heat can create a comfortable environment and even contribute to lower heating costs.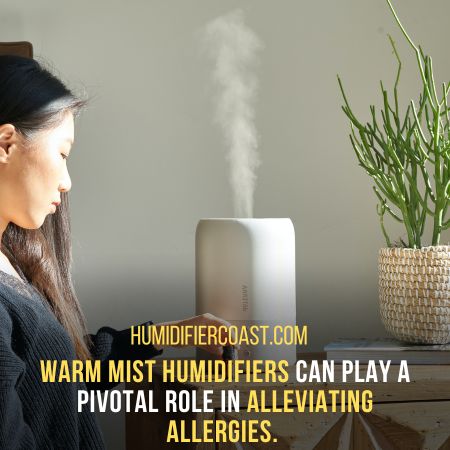 7 Benefits of a Warm Mist Humidifier
Warm mist humidifiers, much more than just an appliance, can positively impact various aspects of your life.
From health benefits like alleviating cold symptoms and maintaining skin health to home benefits like preserving furniture and reducing heating costs, these devices offer multifaceted advantages that are worth exploring.
Benefit 1: Alleviating Allergies
Warm mist humidifiers can play a pivotal role in alleviating allergies.
They do so by maintaining a balanced indoor humidity level, which can prevent the aggravation of allergy symptoms such as sneezing, itchy eyes, and dry skin.
Benefit 2: Preventing Respiratory Issues
Warm mist humidifiers help in preventing respiratory issues by keeping the throat and nasal passages hydrated.
This aids in the prevention of respiratory conditions caused by dry air, such as sinus congestion and bronchitis.
Benefit 3: Promoting Indoor Plant Growth
These devices can support indoor plant growth by ensuring a humid environment, crucial for plant survival and growth.
This leads to healthier and more vibrant indoor greenery.
Benefit 4: Enhancing Indoor Comfort
Warm mist humidifiers improve indoor comfort by maintaining an optimal humidity level.
They prevent the air from becoming excessively dry, contributing to a more comfortable and enjoyable indoor atmosphere.
Benefit 5: Reducing Static Electricity
They help to reduce static electricity in the home.
Dry air increases static build-up, while a balanced humidity level, achieved through the use of a warm mist humidifier, can mitigate this issue.
Benefit 6: Improving Voice Quality
By keeping the vocal cords moist, warm mist humidifiers can help maintain and even improve voice quality.
This can be particularly beneficial for singers or individuals who use their voices extensively.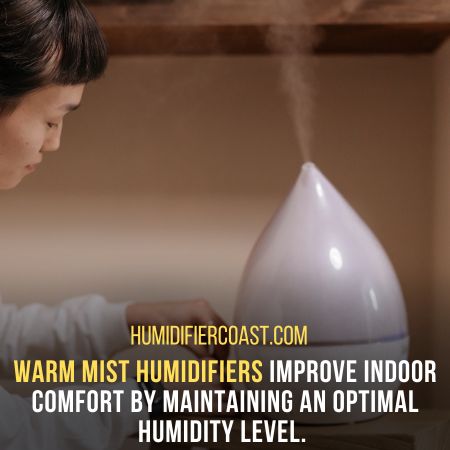 Benefit 7: Ensuring an Effective Heating System
Warm mist humidifiers can make your heating system more effective.
By increasing the humidity, they make the air feel warmer, potentially allowing you to lower your thermostat setting and save on heating costs.
Warm Mist Humidifier vs. Cold Mist Humidifier
When choosing a humidifier, the decision often falls between warm mist and cold mist variants. Here are some key differences between the two types.
– Temperature: Warm mist humidifiers heat the water to create steam, while cold mist humidifiers disperse a cool, invisible mist.
– Safety: Cold mist is safer around children as there's no risk of burns from hot water or steam.
Efficiency: Warm mist models may make a room feel warmer, potentially saving on heating costs. Cold mist models are usually more energy-efficient as they don't use heat.
Maintenance: Warm mist humidifiers, due to the heating process, may require more frequent cleaning. Cold mist models might require filter replacements.
Noise: Warm mist humidifiers typically operate more quietly than cold mist models, which may use a fan.
Conclusion
In conclusion, warm mist humidifiers offer a wealth of advantages, ranging from health benefits like preventing respiratory issues and improving voice quality, to enhancing indoor comfort and plant growth.
They also assist in mitigating static electricity and enhancing the efficiency of heating systems.
Thus, investing in a warm mist humidifier is a valuable step toward improving your indoor environment and overall well-being.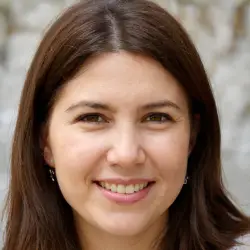 Latest posts by Mary R Jones
(see all)