Warm mist humidifiers are excellent appliances for maintaining a comfortable humidity level in your home, especially during drier months.
They help soothe common issues caused by dry air, such as dry skin, sinus congestion, and even allergies.
However, regular and thorough cleaning is essential to ensure their efficient operation and longevity.
This ensures optimal performance and prevents mold and bacteria buildup, ensuring the air you breathe is clean and healthy.
This guide will take you through the steps necessary on how to clean a warm mist humidifier.
How to Clean a Warm Mist Humidifier?
Maintaining a warm mist humidifier involves simple, easy-to-follow steps like cleaning a cool mist humidifier.
Stay on top of your humidifier's upkeep with these steps to ensure it continues to improve the quality of your air and overall health.
1.

Unplug and Empty the Humidifier
Before you begin the cleaning process, it is essential to unplug the humidifier to prevent any electrical accidents.
Next, remove the water tank and empty any remaining water.
This will allow you to thoroughly clean the inside of the tank, removing any buildup of minerals or mold.
If your humidifier has a filter, now would be the time to remove the filter.
These filters can often harbor bacteria and mold, so replacing them regularly is crucial.
If you notice any discoloration or a musty smell from the filter, it's a clear sign it needs to be replaced.
Always refer to the manufacturer's instructions on removing and replacing filters properly.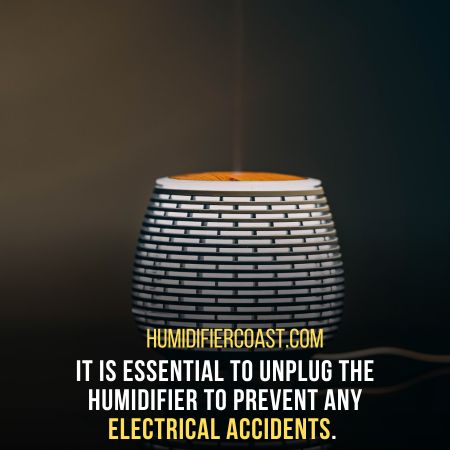 2.

Disassemble the Humidifier
The next step involves disassembling the humidifier for a thorough cleaning.
Each model differs, so referring to your owner's manual for specific instructions is essential.
Typically, this involves removing the tank from the base and removing any other removable parts, such as the nozzle, mist chamber, or diffuser tray.
Be gentle when disassembling to avoid damaging any components.
Remember, these parts can be delicate, and any damage might affect the overall performance of your humidifier.
Set each piece aside on a clean, dry towel as you remove them, ensuring they don't get lost or mixed up.
3.

Clean the Water Tank
You'll need a mixture of vinegar and water to clean the water tank.
This natural cleaning solution effectively breaks down mineral deposits and eliminates bacteria.
Fill the tank halfway with white vinegar and the rest with warm water. Let this solution sit inside the tank for at least 30 minutes, then gently shake the tank to dislodge any residue.
Once done, empty the tank and rinse thoroughly with clean water until no vinegar smell is left.
Use a soft brush or cloth to scrub for stubborn stains or deposits.
Proceed with caution to avoid scratching the tank.
After rinsing, leave the tank to air dry completely before reassembling.
This will prevent moisture from causing mold or bacteria growth.
Following these steps regularly will ensure your humidifier operates efficiently and safely.
4. Clean the Base and Filter
Cleaning the base requires a similar process as the water tank.
Fill the humidifier's base with a mixture of one part white vinegar to one part warm water.
Let it soak for at least 30 minutes to remove any mineral build-up effectively.
After soaking, use a soft-bristle brush to gently scrub the base, paying close attention to areas where residue is noticeable.
After scrubbing, wash the base thoroughly with clean, warm water and let it air dry completely.
If your humidifier has one, the filter should be cleaned or replaced per the manufacturer's instructions.
Some reusable filters can be cleaned with warm water and a soft brush. Others, however, need to be replaced at regular intervals for optimal performance.
Always check your user manual to be sure of the manufacturer's recommendations.
Maintaining these components will help extend the life of your humidifier and ensure you're breathing clean, humidified air.
5. Wipe Down Other Parts
Lastly, don't forget the external parts like the control buttons and the outer casing.
These parts can also harbor dust, dirt, and bacteria over time. Use a damp cloth with mild soap to gently wipe them down.
Be sure to avoid getting water near the electrical components to prevent damage.
For hard-to-reach areas, use a cotton swab soaked in vinegar.
Once cleaned, wipe these parts dry with a clean cloth. Always make sure your humidifier is unplugged before cleaning any part.
Regularly cleaning the entire unit, not just the internal parts, will maximize its efficiency and prolong its lifespan, ensuring you enjoy its benefits for years.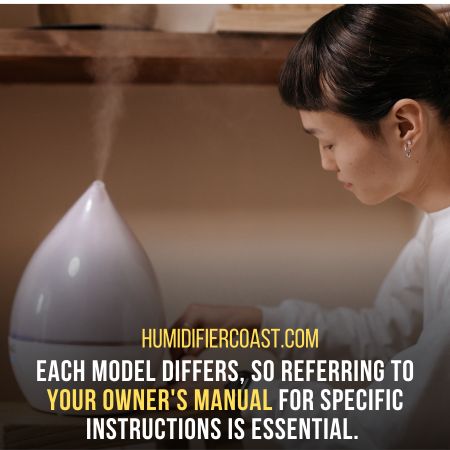 6. Let the Parts Air Dry
After cleaning, it's critical to let all components of your humidifier air dry completely before reassembling and using the unit.
Drying prevents the growth of mold and bacteria that thrive in moist conditions. Place the parts on a clean, dry towel in a well-ventilated area.
It's best to leave them overnight, but if this isn't possible, ensure they're thoroughly dried—a minimum of two hours is suggested.
During this process, avoid direct sunlight or heat sources, as these can warp plastic parts or cause parts to dry unevenly.
Implementing this drying procedure into your cleaning routine will keep your humidifier in optimal condition, promoting a healthier indoor atmosphere.
7. Reassemble and Refill the Humidifier
Once all the parts are completely dry, you can begin the reassembly of your humidifier.
Always refer back to the user manual to ensure correct placement of each component.
After reassembling, it's time to refill the unit with water.
If possible, always use distilled or demineralized water to prevent mineral deposits and bacterial growth.
Refill the tank, ensuring not to exceed the maximum fill line. Reattach the water tank to the base and ensure it's secured properly.
Now, your humidifier is ready to use.
Regular maintenance and thorough cleaning ensure efficient operation and contribute to a healthier living environment by preventing the spread of mold and bacteria.
The Final Thought
Maintaining your humidifier is not a complicated task but an essential one.
Regular cleaning and maintenance ensure the device's longevity, efficacy, and, most importantly, your home's air quality.
By following these instructions, you have taken a significant step towards preserving your health and improving your indoor environment.
Remember, a well-maintained humidifier is your ally in achieving a healthy, comfortable atmosphere.
So, make humidifier maintenance a routine, and reap the benefits of clean, humidified air.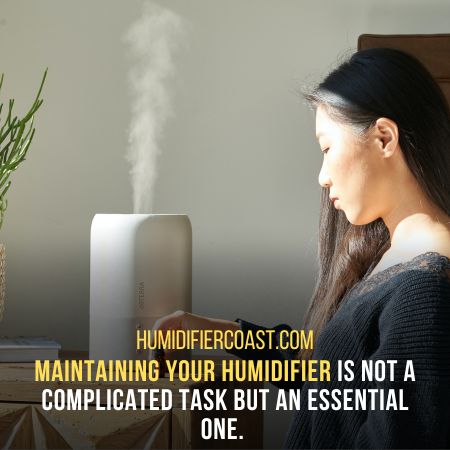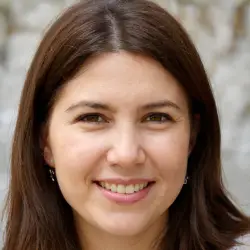 Latest posts by Mary R Jones
(see all)