Cool mist humidifiers have gained popularity for alleviating many adverse conditions caused by dry indoor air such as dry skin, sinus congestion, and various allergies. There are cool mist humidifier advantages and disadvantages you need to consider.
These devices operate by emitting a soothing, cool mist into the air, increasing the overall moisture levels in the room.
However, like any home appliance, cool mist humidifiers have advantages and disadvantages.
This article comprehensively examines these aspects to equip you with the necessary knowledge before purchasing.
Cool Mist Humidifier Advantages and Disadvantages
Let's delve into the pros and cons of cool mist humidifiers.
Understanding these devices' benefits and potential drawbacks can help you make an informed decision that best suits your needs and creates an optimal indoor living environment.
Advantages of Cool Mist Humidifier
Cool mist humidifiers offer numerous compelling advantages.
They're designed to improve air quality, enhance comfort, and promote better health in your indoor spaces.
Let's examine these benefits in more detail to show their potential usefulness in your home or office.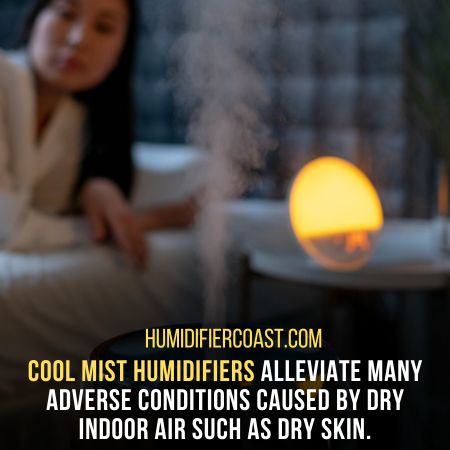 1. Alleviates Dry Skin and Respiratory Issues
The primary benefit of cool mist humidifiers is their effectiveness in alleviating dry skin and respiratory issues.
Dry indoor air can lead to skin irritation, flaking, and overall discomfort.
By increasing the moisture in the air, these devices can significantly reduce these symptoms, leading to healthier and more comfortable skin.
Similarly, cool mist humidifiers can help relieve congestion, throat irritation, and other respiratory conditions exacerbated by dry air.
Adding moisture can soothe the respiratory tract, making breathing easier and promoting better sleep, which is particularly beneficial for those with asthma or allergies.
2. Energy-Efficient and Cost-Effective
Cool mist humidifiers are a highly energy-efficient choice. Unlike their warm mist counterparts, they don't need to heat the water to produce steam, reducing energy consumption significantly.
This efficiency translates into lower electricity bills, making cool mist humidifiers a cost-effective long-term investment for your home.
Additionally, these devices are generally less expensive to purchase upfront, making them a budget-friendly option for many households.
Opting for a cool mist humidifier contributes to a healthier indoor environment and promotes energy conservation and cost savings.
3. Safe for Use Around Children
Cool mist humidifiers are considered safe to use, particularly in households with children or pets.
Warm mist humidifiers, on the other hand, heat the water to create steam, posing a possible burn risk if knocked over or handled incorrectly.
With cool mist humidifiers, this risk is virtually eliminated.
Being cool to the touch, they can be placed in a child's room or areas where pets frequent, without the concern of accidental burns or injuries.
4. Diverse Options
The market is flooded with many cool mist humidifiers, each boasting unique features and specifications.
Some have advanced features like auto shut-off, built-in hygrometers, or essential oil diffusers.
Others are designed to be sleek and compact, blending seamlessly with your home decor.
This variety allows you to choose a device that best meets your specific needs and preferences, ensuring you benefit from your investment.
5. Easy to Maintain and Use
Cool mist humidifiers are typically easier to clean and maintain than warm mist ones.
There's no heating element to descale, making the cleaning process straightforward.
Moreover, most models are simple, often featuring intuitive controls and user-friendly interfaces.
Refilling the water tank is usually a hassle-free task as well, thanks to removable or top-fill designs.
The ease of maintenance and use makes cool mist humidifiers convenient for improving indoor air quality.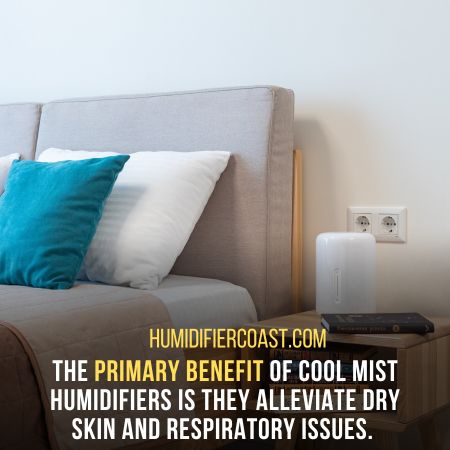 Disadvantages of Cool Mist Humidifier
Despite the numerous advantages of cool mist humidifiers, they have drawbacks that should be considered.
It's essential to weigh these against their benefits to make an informed decision.
1. Potential for Mold and Bacterial Growth
While offering multiple advantages, cool mist humidifiers present a potential mold and bacterial growth risk.
Unlike warm mist humidifiers that boil water, thus killing most bacteria and mold, cool mist units do not heat the water.
These devices can become breeding grounds for harmful microorganisms if not cleaned regularly and thoroughly.
These can then be dispersed into the room along with the mist, possibly causing health issues such as allergies and respiratory infections.
It's, therefore, essential to clean your cool mist humidifier regularly, per the manufacturer's instructions, and use distilled or demineralized water to minimize the risk of microbial growth.
2. Can Be Noisy
Another disadvantage of cool mist humidifiers is that they can be relatively noisy, especially the models that use a fan to disperse the mist.
This noise can be disruptive, particularly in quiet environments or during sleep.
Ultrasonic cool mist humidifiers are generally quieter but can still produce a low humming sound that some people may find bothersome.
This is an important factor to consider when choosing a humidifier for those sensitive to noise.
3. Potential Water Damage
Cool mist humidifiers, especially improperly used or maintained, may pose a risk of potential water damage.
When operated for extended periods or set at too high a humidity level, these devices can cause condensation on nearby surfaces such as walls, floors, or furniture.
Over time, this excessive moisture can lead to mold growth and structural damage.
This is particularly concerning in regions with high humidity levels, where additional moisture could exacerbate these issues.
Therefore, it is crucial to monitor the humidity level in your space using a hygrometer and adjust your humidifier's settings accordingly to ensure a safe and comfortable environment.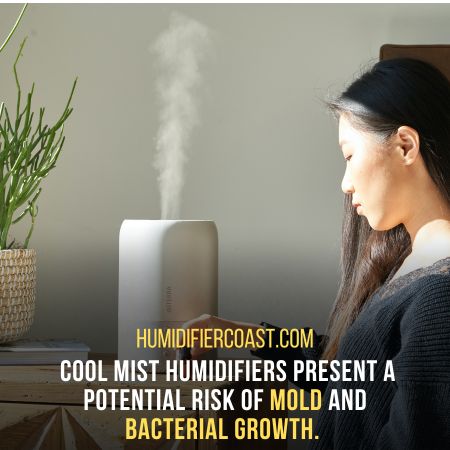 Should You Get a Cool Mist Humidifier?
Deciding if a cool mist humidifier is right for you depends on your needs and circumstances.
A cool mist humidifier can provide much-needed relief if you live in a dry climate or suffer from ailments that dry air exacerbates, such as sinus congestion or dry skin.
However, it's essential to consider the potential downsides, such as noise levels, required maintenance, and possible water damage.
Careful consideration of these factors will help ensure you make a choice that optimizes your comfort and health while minimizing potential drawbacks.
Choose the best cool mist humidifier tailored to your needs.
Conclusion
In conclusion, cool mist humidifiers benefit those struggling with dry air. They can relieve various symptoms and improve overall comfort levels in your home. However, it's crucial to weigh the potential drawbacks and choose a high-quality device that is properly maintained and used. With proper care and consideration, a cool mist humidifier can be an excellent addition to your home and help you stay healthy and comfortable, even in dry conditions.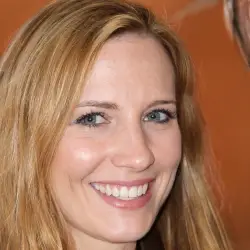 Latest posts by Mila L. Turner
(see all)