People who use humidifiers often ask why is my humidifier dripping water. A leaky unit is irritating for anyone because we use it for our benefits, not to create more problems.
There could be many reasons that cause water dripping. We collected some common ones so most people can relate to and resolve their unit's problems.
Why Is My Humidifier Dripping Water? 10 Common Reasons
A humidifier is a device that increases the humidity of a room. This can be helpful for people with respiratory problems or those who live in a dry climate.
However, if your humidifier is dripping water, it can be a nuisance and a safety hazard. Not only it creates a mess, but it wastes a lot of water.
Why is my humidifier dripping water? If you want the answer to this question, keep reading this article.
It will help you to know some common issues with humidifiers that cause dripping water. Here are 10 points as;
1. Overflowing Water Tank:
An overflowing water tank is the most common reason for a humidifier to drip.
Humidifiers use water to produce mist, so it needs frequent refills. When you fill the water tank to its maximum capacity, the water starts overflowing from the tank.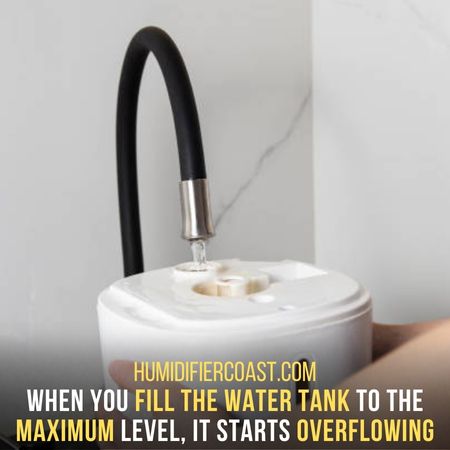 Later, a unit will keep dripping constantly. Some people think it will free them from frequent refills.
But, it would never help you to fill the water tank to the fullest so that it can run longer. Rather, it's always better to fill only 70% of the total water tank capacity.
Most of the time, an indicator is present on humidifiers which helps to know the water level in the tank. If your humidifier doesn't have an indicator, check the water level after every 3-4 hours.
Otherwise, it might run out of water, which damages the unit too.
Therefore, you must maintain a balance when adding water to the tank. Otherwise, both conditions will give you a tough time.
2. Damaged Reservoir:
A humidifier reservoir holds the water that becomes moist air through a process. It is the most important part of the humidifier.
In case of any damage or crack in the reservoir, the water starts dripping from the humidifier.
There can be many reasons behind a damaged reservoir. For example, if the water is too hard, it might form deposits on the reservoir that can eat it over time.
Also, if your unit falls or is hit with something, the reservoir might get cracked or damaged.
When you leave water in a damaged reservoir, it will keep dripping gradually. As a result, your humidifier will not work correctly and will make everything wet around it.
So never ignore a dripping unit. When you find your humidifier is dripping, you should take some necessary actions to fix it.
3. Level of Humidity is Too High:
Humidity is the amount of water vapor in the air. The ideal relative humidity level for health and comfort is between 30% and 50%.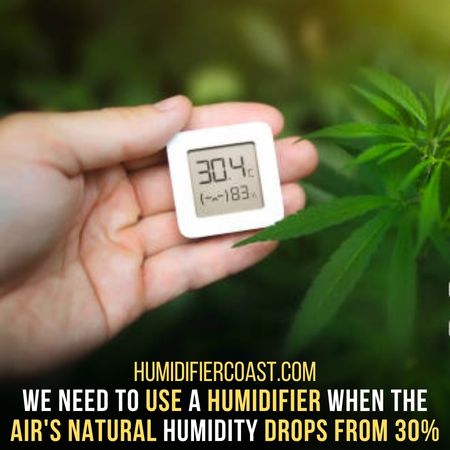 We need to use a humidifier when the air's natural humidity drops from 30%. Then, we have to balance it by adding extra moisture to the air. Otherwise, we do not need a humidifier.
But if you keep running a unit after reaching the ideal level, it will make the air too wet and it will start dripping.
In such a condition, you will see water drops on the windows, floor, or furniture near your humidifier. Likewise, overuse of a humidifier causes water to drip everywhere.
To avoid such an uncomfortable, you should keep a hygrometer. It can help by measuring the room's humidity level.
So you need to check it every 2 – 3 hours. And, turn off the unit before exceeding the limit.
4. Dirty Filter:
A humidifier's filter helps to remove impurities from the water. But if you don't change or clean it regularly, it will become clogged with dirt and minerals.
As a result, the humidifier will have to work harder to push water through the filter. If this situation prolongs, it will lead to water dripping from the humidifier.
To prevent this, you should clean the filter every week. Depending on the type of filter, you may need to replace it monthly or quarterly.
To clean the filter, simply remove it and rinse it with warm water. You can also soak it in vinegar to remove any stubborn buildup.
5. Defective Float Switch:
A float switch is a device that sense when the water in the humidifier's base has reached a certain level. After reaching a certain level, the switch signals the humidifier to turn off.
Basically, whole-house humidifiers such as Bypass or Power humidifiers need this to work.
If your float switch is defective, it may not signal the humidifier to turn off when the water reaches its limit.
As a result, water will continue to fill the base and eventually start dripping from the unit.
To fix this, you need to replace the float switch with a new one. Otherwise, you may face much larger problems, such as water damage in your home.
6. Clogged Nozzle:
The nozzle is the part of the humidifier which emits water droplets in the form of mist. If this nozzle gets clogged, it can also cause dripping water from your humidifier.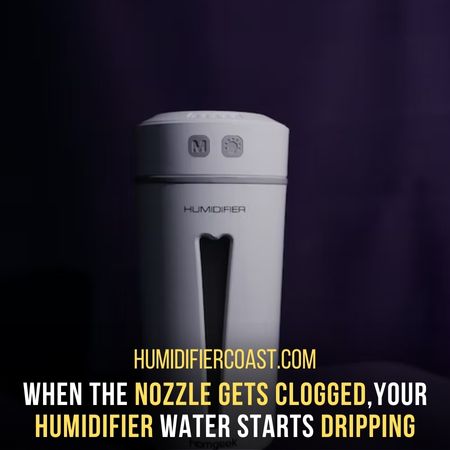 This is because the clogged nozzle cannot emit water droplets in the form of mist. Further, the water will start accumulating in it.
This is the final stage of water vapors. After that, they dispense with air.
But when they accumulate in the nozzle, they turn back into water droplets. So the nozzle keeps dripping water instead of passing out a fine mist.
A dripping nozzle is not just annoying but a serious hazard as well. If your unit is electric, water around the nozzle can be life-threatening.
So, if you see water dripping from your unit's nozzle, it is important to take action and fix the problem.
7. The Buildup Of Minerals:
Tap water usually contains a high level of minerals, such as calcium and magnesium. Over time, these minerals can build up in the humidifier's reservoir and nozzle.
These are very harmful because they cause water to drip by damaging the humidifier. For example, mineral buildup eats up the parts, making it difficult for the unit to steam.
As a result, the humidifier produces less mist and causes the un-process water to drip from the nozzle. Also, make a unit vulnerable to cracks and water leakage.
Moreover, it hinders the path of mist and causes condensation inside the unit. This is the worst thing for a humidifier.
The reason is it gathers a lot of liquid inside a humidifier. Therefore, water does not evaporate outside the unit. Instead, water accumulates inside and starts dripping out from every possible hole.
8. Failure Of Valve:
A valve is an essential component of a whole-house humidifier. It is situated at the water tank's bottom. The primary function of this valve is to control the water level inside the tank.
It works when you connect the humidifier to the main water supply line.
On a call for water, the system can add water into the tank and cut it off when required water passes to the unit. However, a faulty or damaged valve can lead to water leakage or dripping from a humidifier.
This happens when it does not cut off the water line. As a result, water passes through the tank even after reaching a certain limit.
The problem occurs when the O-ring of the valve gets damaged or removed. You can easily fix it by replacing the O-ring with a new one.
9. There Is No Enough Air Flow:
Airflow is important for a humidifier to function properly. If the air around is not moving, then the unit will have difficulty vaporizing the water.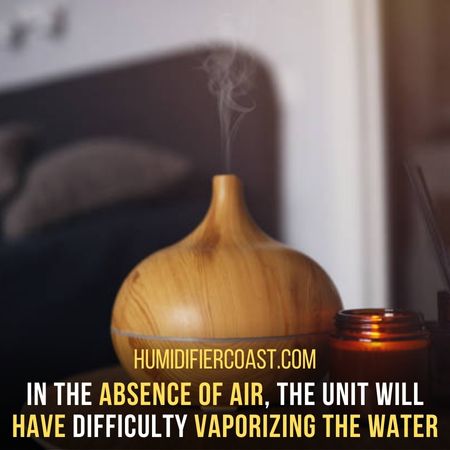 This can cause the water to drip down from the mist outlet due to condensation. Condensation is the process of water vapor turning into water droplets.
When water mist doesn't get enough airflow to evaporate, the water will start to condense on the coldest surface. Usually it is the metal mist outlet.
Conversely, you will have face water around the unit due to constant dripping. If you have children or a pet at home, this is a clear invitation to any serious danger.
To ensure proper airflow to avoid any unwanted situation. For example, use a fan or place the unit in any suitable place where it gets air to circulate the water vapors evenly.
10. Incompatibility With Your Home's HVAC System:
To install a whole house unit, you need to fix it into a Heating, Ventilation, and Air Conditioning system. However, if your unit is not compatible with the HVAC system, it will result in a water leaking problem.
This is because the incompatible unit will be unable to draw the required water from the system in a proper way. Eventually, it will start leaking.
If you're unsure whether your unit is compatible with your HVAC system, it's best to consult a professional.
In the opposite case, you will waste a lot of water and electricity or may damage your unit.
Conclusion:
A dripping unit is quite irritating because it creates a mess. People buy a humidifier to ease their life, but a dripping unit will only make it difficult. A lot of people don't know the reasons behind a leaky humidifier.
If you are the one who is searching for "why is my humidifier dripping water?" this article will help you.
Some issues behind a dripping humidifier include overfilling, malfunctioning, poor settings, and more. First, recognize the issue and then resolve it with a suitable solution.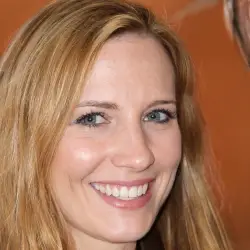 Latest posts by Mila L. Turner
(see all)