Humidifiers are designed to add humidity when the humidity levels drop below 30%. So can a humidifier catch on fire? In most cases, humidifiers can not catch fire, but they can sometimes overheat and start a fire.
Warm mist humidifiers are most likely to catch fire than cold mist humidifiers. That is because warm mist humidifiers have a heaving and boiling system.
How Does A Humidifier Work

?

& Its Types
Humidifier's function is to add moisture to the air. During winter when the air gets dry and cold. Viruses and infections spread faster during winter due to dry air.
With the help of a humidifier, the spread of viruses and be overcome. It's an essential appliance to have in winter, especially for people who are prone to infections.
There are two main types of humidifiers, differentiated based on their functionality. Both serve the same purpose of adding moisture to the air. Let us look at their functioning to understand better how they work.
1.

Warm Mist Humidifier:
Warm mist humidifiers have a boiling system in them. The water in the tank boils up and steams into the air, adding moisture.
Warm mist humidifiers are not that common to be used by people who have children or pets. That is because people are cautious of boiling water spilling and hurting children and their pets.
Since there is a boiling system, Warm mist humidifiers add a bit of heat into the air, which can be good in winter.
These humidifiers usually have thermal shutdown safeties installed in them to avoid fire.
2.Cool Mist Humidifier:
Cool mist humidifiers do not have any heating or boiling systems in them. Instead, a wick inside them submerged half in water in the water tank. The wick takes the water upward, which then, through a fan, passes into the air creating a soothing mist.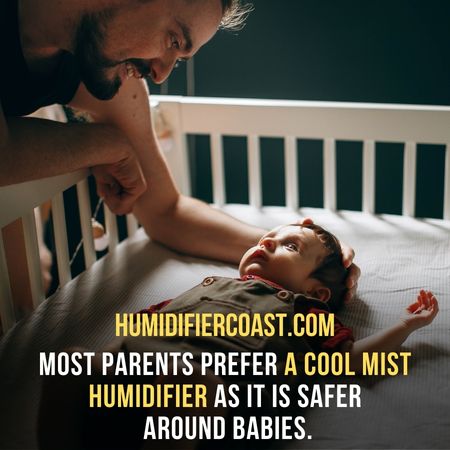 Cool mist humidifiers are most commonly used in homes and offices. Since they are safer than warm mist humidifiers. Most parents prefer a cool mist humidifier as it is safer around babies.
There are other types of cool mist humidifiers. You can choose one to your liking and needs accordingly.
What Are The Risks Of Using A Humidifier

?
Although for the most part, Humidifiers provide comfort, especially in winter. The moisture is good for overcoming the dryness in the air.
There are a few risks to using a humidifier. These risks, though, mostly occur if you don't take proper care of your humidifier. Understanding and knowing those risks can help overcome them.
1. Overheating:
Humidifiers catching fire is quite a rare case. Yet it is possible, especially in the case of warm mist humidifiers. They have a boiling or heating system that is more prone to catching fire.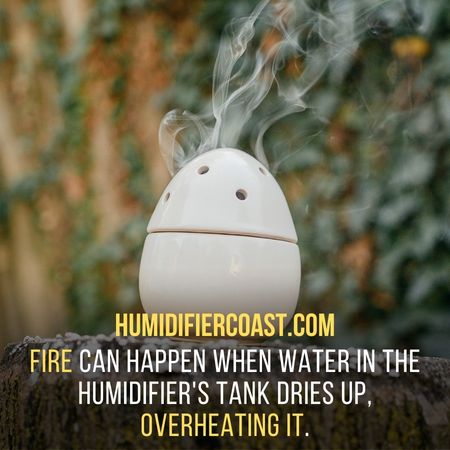 Fire can happen when the water in the humidifier's tank dries up. The motor keeps running, and the device gets overheated to the point that it starts a fire. Fire is still a rare case. Since warm mist humidifiers nowadays have sensors to detect overheating.
Cool mist humidifiers are least likely to heat up since they don't have any internal heating system.
2. Burns And Spills:
Using a Warm mist humidifier around children and pets can be risky. Children or pets have a habit of running around the house which can lead to accidents if you are not careful.
Humidifiers are essential to be used in babies' rooms. Parents mostly choose a cool mist humidifier over a warm one.
Boiling water can also spill out while changing the water or while it's on and functioning.
What Are The Safety Measures?

With every appliance in your house, manufacturers give safety measures. These instructions are important to look into to avoid any risks.
Humidifiers are mostly portable and small in size. So taking care of them isn't much of a problem. The main thing to look at, especially in avoiding any fire, is keeping track of the water inside.
Humidifiers nowadays are very advanced in technology regarding safety. However, still, understanding a few points is important.
1. Keep The Water Tank Filled:
Leaving your water tank empty when the humidifier is still switched on can make it overheat. In the case of a warm mist humidifier, it can overheat fast and can risk a fire.
Keeping the water tank filled up to the required amount is important. When you sleep with a humidifier on, make sure that when the water tank needs refilling.
2. Keep It On A Flat Surface:
Keep in mind to keep your humidifier on a flat surface where there are fewer risks of it falling or spilling water. The boiling water can then harm someone or the device can easily fall and break.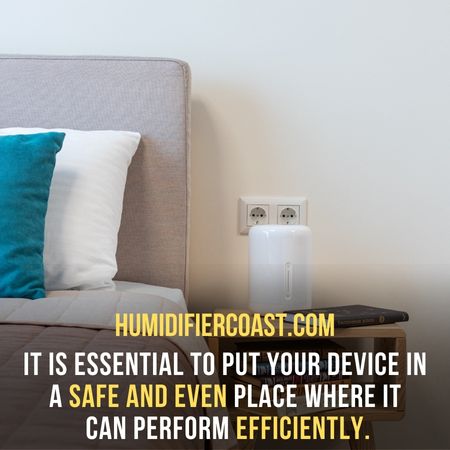 While being on an uneven surface, it can also be at the risk of not functioning properly. So, it is essential to put your device in a safe and even place where it can perform efficiently.
3. Keep Away From Heat Source:
Fireplaces or heaters are commonly used in winter to keep your house warm. A humidifier is also used in winter to keep the humidity level high.
It is important to keep your humidifier safe from these heat sources. Or they could overheat your humidifier.
Humidifiers are mostly made up of plastic, and plastic can melt under too much heat. So keep your humidifier at a safe distance away from heat sources or electrical outlets.
4. Avoid Dropping Or Breaking:
Accidents can happen, especially when you have kids or pets in your house. If your humidifier falls on the floor by accident, it is best to inspect it thoroughly.
If there is any broken wiring or parts, do not plug it in again because it can burn and cause damage.
5. Heat Sensor:
Warm mist humidifiers nowadays have thermal sensors. These sensors help indicate if the device starts overheating.
These sensors are useful to avoid fire risks if you don't notice the empty water tank. Buying a humidifier with a thermal sensor is a good choice.
Final Thoughts:
A humidifier enhances your indoor experience and keeps your house comfortable in winter.
They don't cost much and don't take up too much space yet work efficiently. Many experts insist on having a humidifier at home, especially around babies.
Can a humidifier catch on fire? Like any appliance, there are risks to using a humidifier. But the fire is the rarest if you take proper care of it and follow the correct instructions. There aren't any risks left behind.
Also, using a cool mist humidifier over a warm mist has even fewer risks of catching fire. Modern humidifiers come with sensors that show the overheating of your device. So unless there is a manufacturing issue or any external impact. Your humidifier is safe from catching fire.
FAQs
1. Should I Keep An Eye On My Humidifier always?
It would be best if you didn't always have to keep an eye on your humidifier. Modern humidifiers have sensors to indicate the overheating or when the water tank is empty. That would be enough indication for you to take precautions instead of keeping an eye all the time.
2. Can My Warm Mist Humidifier Generate Extra Heat?
Warm mist humidifiers have boiling systems that only boil the water to turn it into steam. Therefore, they do not generate extra heat that might be harmful.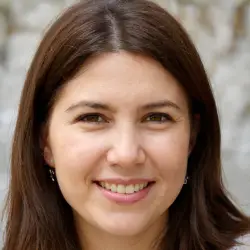 Latest posts by Mary R Jones
(see all)