If you are the one who wants the answer to "can a humidifier help with dry skin?" Here is some good news for you. A humidifier works well to deal with the dry air that causes most skin problems.
This article will share seven benefits of using a humidifier for dry skin in this article. Moreover, here are some tips for getting the most out of a unit.
Can A Humidifier Help With Dry Skin? 7 Top Benefits
Do you have problems of dry skin? If so, you should consider using a humidifier.
Humidifiers are bliss in dry weather conditions. It adds moisture to the air, which can help relieve the symptoms of dry skin.
People living in dry climates or who experience dry indoor air often suffer from dry skin.
They can benefit from using a humidifier as it helps with symptoms of dry skin . Following are some benefits you can get by using a unit;
1. A Humidifier Keeps Your Skin Hydrated:
The human body consists of 60% water. So, it is important to keep your body hydrated by different means. Such as drinking water, eating water-rich fruits, and using different products of hydration.
The air inside your home can be very dry, especially in winter. This is because the climate is naturally dry. Plus, you have the furnace running.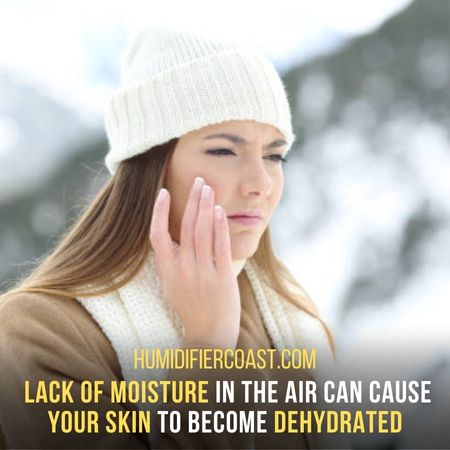 So, the lack of moisture in the air can cause your skin to become dehydrated.
If you have dry skin, chances are high that you are not getting enough moisture. This is where a humidifier comes in, as it can help to add moisture to the air.
The main benefit of using a humidifier is that it helps to keep your skin hydrated. Doing so, it helps to keep your skin hydrated and prevents it from drying and flaky.
2. A Humidifier Makes Your Skin Glowing:
Everybody wants glowing skin throughout their life. Thus, glowing skin is a sign of good health and well-being.
However, sometimes, your skin can lead to a loss of radiance and glow. When the skin does not get proper moisture, it can become dull and deadly.
This can happen for a variety of reasons. Like, environmental factors (dry and cold weather), not drinking water or taking care of skin, etc.
A humidifier can help to restore moisture to the skin, giving it a healthier appearance.
It makes your skin glow by filling the air with moisture. This, in turn, hydrates your skin cells and prevents them from drying out and losing their glow.
3. A Humidifier Relieves Dry Lip's Skin:
In winter, you must have seen people; their lip skin becomes so dry that it starts to peel off. Dry lips easily tear and start to bleed. This not only looks bad but also is very painful.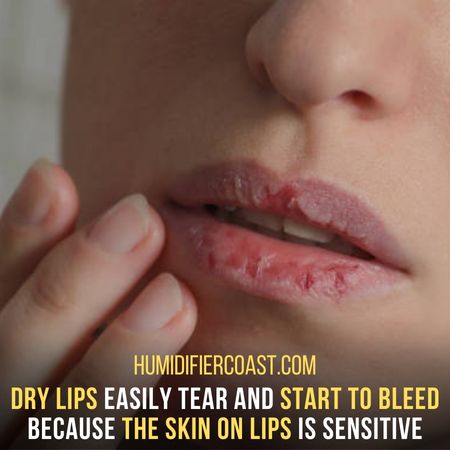 This is because the skin on your lips is thinner than the rest of your face.
When the air is dry, it sucks the moisture out of your lips, leaving them chapped. Further, licking your lips to keep them moist makes the problem even worse.
In such a scenario, a humidifier can help you get rid of this problem. It can help to prevent this by adding moisture to the air and keeping your lips hydrated. This situation starts due to dry air.
So, a unit controls the humidity of air and helps maintain your lip's moisture level.
4. A Humidifier Reduces Risk Of Developing Skin Conditions And Allergies:
A lot of skin problems occur due to dry air. Skin fungus, psoriasis, dermatitis, rashes, and eczema are some conditions caused by low humidity levels.
Particularly, eczema is a chronic condition that causes the skin to become red, cracked, and inflamed. It can be extremely painful and uncomfortable.
While there is no cure for eczema, using a humidifier can help to relieve the symptoms. Also, it makes the condition more manageable.
Skin allergies are another condition that gets worsened by dry air. And the reason is when your skin is dry, it's more susceptible to irritation and inflammation.
If you suffer from allergies, a humidifier helps to reduce your symptoms. For example, if your skin starts to turn red or rashes occur, it can be soothed by using a humidifier.
Moreover, using a unit reduces the risk of skin allergies if you have sensitive skin.
5. A Humidifier Can Heal Cracked And Chapped Skin:
You must have experienced that your skin starts to chap and crack when the weather is dry. Also, skin of your hands and cheeks feel like they might bleed when you smile or wash your hands.
We try to put petroleum jelly or other moisturizers, yet it gives us a tough time. All of these are the result of low humidity in the air.
No matter what we try, we cannot deal with the wrath of dry air all the time. And even if we manage somehow, children are still vulnerable to the weather.
Then, a humidifier works as a blessing. It releases moisture in the air and makes the atmosphere pleasant. As a result, your skin becomes supple, soft, and glowing.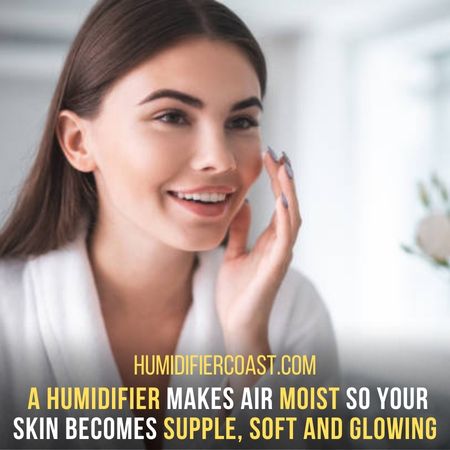 You don't have to worry about yours or your children's skin drying out and cracking anymore.
By using a humidifier, you can help to heal your skin and prevent further damage.
6. A Humidifier Helps Itchy Skin:
Itchy skin is a sign that your skin is dry. When the air around you is dry, it sucks the moisture from your skin, leaving it irritated and itchy.
In winter, the humidity levels inside our homes drop, which can lead to itchy skin.
Furthermore, due to itching, you might scratch your skin which can cause it to break and bleed. Later, it leads to skin infections.
A unit will help replenish the air's moisture and stop your skin from becoming itchy. Moreover, it helps to soothe your skin so you can scratch less.
It emits a fine mist of water into the air to make it moist and healthy. This helps relieve your itchiness and restore your skin's natural moisture balance.
That's why using a humidifier is one of the best ways to get relief from itchy skin.
7. A Humidifier Can Reduce The Wrinkles And Fine Lines:
As we age, our skin becomes less elastic and starts to sag. This is because our skin's collagen and elastin fibers break down over time.
But now, people are facing such issues even after crossing 30. This is because of poor diet, improper sleeping schedules, not taking enough fluids, etc.
Further, one of the main causes of this breakdown is exposure to dry air. Due to industries and traffic, the air has become drier.
When the air is dry, it sucks the moisture out of our skin, making it more likely to develop wrinkles and fine lines.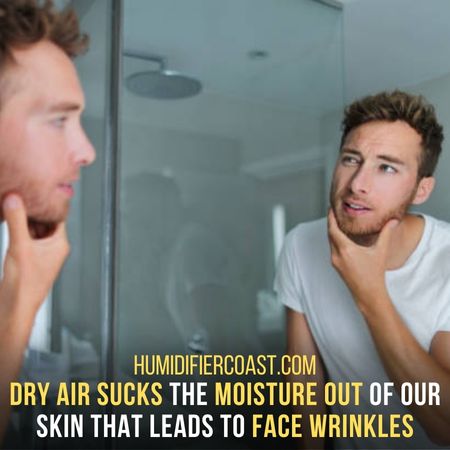 A humidifier can help prevent this by adding moisture to the air. So, it helps to keep our skin hydrated and looking younger.
Also, because it feels a burden to keep our skin moisturized all the, a humidifier sort out the issue. All you have to do is to turn your unit on and rest. It knows how to protect you from dry air.
How To Use A Humidifier To Get The Most Benefit For Dry Skin?
Dry skin is a common problem of dry air. The basic causes of dry air are winter, indoor heating, and certain skin conditions.
A unit can help to alleviate dry skin by adding moisture to the air, which can help to keep your skin hydrated.
But before using a humidifier, you must be aware of some simple tips that can help you in getting the most benefit, like;
– Use distilled water for better results because it has no impurities. In addition, it is free from minerals that can build up in the humidifier and affect the air.
– Clean the humidifier regularly. Bacteria start growing in dirty humidifiers, so it's important to clean them from time to time.
– Using the right humidity level plays a key role. Too much humidity can actually be harmful. So it's important to use a humidifier with a built-in humidistat to help you keep track of the humidity.
– Choose the right type of humidifier for your needs. There are different humidifiers available in the market. Select the one best suited for your particular needs.
– Fill the humidifier with clean water. It is important to use clean water in your humidifier to prevent mold and bacteria growth.
– Place the humidifier in the right location. Be sure to place it in an area where it can spread the mist evenly.
In the end, turn on the humidifier and enjoy the benefits! Be sure to follow the manufacturer's instructions for use.
Conclusion:
People from dry climates usually ask, "can a humidifier help with dry skin?" The answer is yes! A humidifier can help to ease the symptoms of dry skin.
If you suffer from dry skin, a humidifier can be a great way to relieve your skin.
There are many benefits to using a humidifier, so ensure to select the right type of humidifier for your needs. This will help you to get the most out of a unit.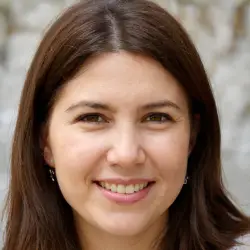 Latest posts by Mary R Jones
(see all)