Humidifiers and diffusers help us in creating our desired atmosphere. But everybody doesn't have both products, so the question is, "can you use a humidifier as a diffuser"?
The answer is, "Yes, it can be used as a diffuser but only if we have an Ultrasonic Humidifier with a built-in oil tray."
When And How Can You Use A Humidifier As A Diffuser?
We all want a therapeutic,  pleasant and comfortable environment with a balanced humidity level in the air in our rooms. Right?
Humidifiers and diffusers are used to enhance the atmosphere of the place. You might think, "can we use them as alternatives to each other?"
Let's find out how and when it is possible to use a humidifier as an alternative to diffusers and when we can't.
Humidifier Vs Diffuser:
First, the difference between a humidifier and a diffuser must be clear. Both seem almost the same but are not.
Humidifiers produce moisture in the air to balance the humidity level in dry air. In comparison, diffusers spread a pleasant aroma and refreshing smell.
Humidifiers produce water mist, i.e., tiny droplets of distilled water. They prevent symptoms of dry air like dry skin, nose congestion, throat and eye itching, etc.
On the other side, diffusers sprinkle particles of essential oils like lavender, lemon, mint, etc., to enhance a room's environment.
Both are effective in improving the air quality inside the room. Somehow work in similar manners but they are different.
How Do Humidifiers Work?
The core purpose of humidifiers is to produce moisture through water vapors. Because sometimes the air becomes dry and unhealthy.
Filtered or distilled water in humidifiers emits an odorless mist that moisturizes the environment.
Water adds to the water tank of a humidifier. Humidifiers create dampness by using different techniques as per their type, such as cool mist, hot mist, etc.
How Do Diffusers Work?
The diffusers are a source of a pleasant smooth smell. They are highly effective in improving air quality, lifting mood, and calming effects.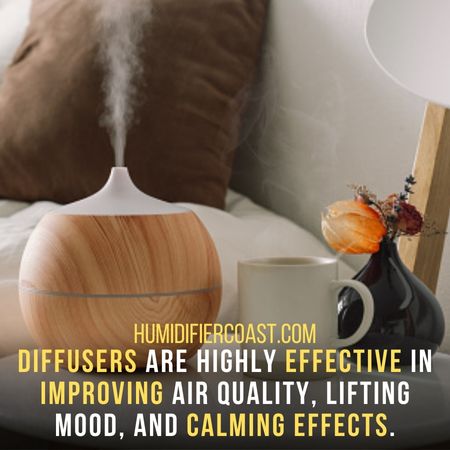 Besides that,  they work great for health and skin care. Essential oils contain antibacterial properties that are good for health.
There is a tray in the diffusers for holding oil drops. Essential oils diffuse in air through evaporation, spinning disk, heat waves, etc.
Drops of essential oils convert into tiny droplets like mist and are then pushed forward to the air. Tiny particles of fragrant oil scattered in the spaces creating a delightful scent.
Not All Humidifiers Can Be Used As A Diffuser
Diffusers use essential oils that are extracted from natural products. As a result, they produce long-lasting and pleasant aromas.
Treatment for concentrated essential oils is different from water. Many humidifiers are not suitable to use as a diffuser. If you try using it, you may face the consequences.
Here are some types of humidifiers with logic why they can't be used as a replacement for diffusers.
1. Steam Vaporizer:
This type of humidifier boils the water first and forms steam. The steam then dispenses in the room to reduce dryness in the air. It is also known as Warm Mist Humidifiers or High Heat Steam Humidifiers.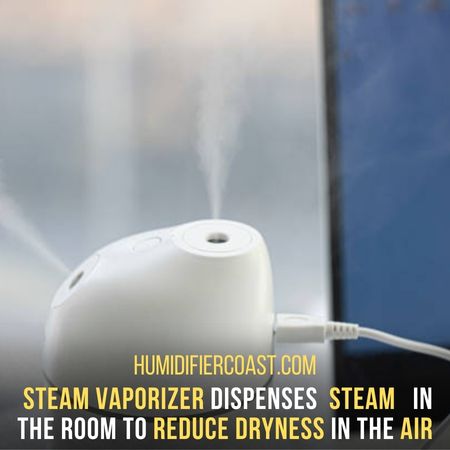 Such humidifiers need proper attention as boiling water inside can cause harm. In the case of children, you must be careful.
Reason:
The drawback of having a warm mist humidifier is you cannot use it as a diffuser.
In a diffuser, there is a heater for oils to evaporate and produce a refreshing aroma in the space.
Putting essential oils in water will not be helpful as the water boils at high temperatures. In addition, it changes the quality of oil and its characteristics.
Warm mist affects the fragrance of essential oils and reduces antibacterial characteristics.
If you have a High Heat Steam Humidifier, it's not a good idea to use it as a diffuser. Otherwise, you will waste essential oils instead of getting benefits.
2. Evaporative Humidifier:
Evaporative humidifiers work by filling the water tank of a humidifier. A filter inside the machine soaks the required amount of water in it. Then a fan blows and creates a cool water mist.
Evaporative humidifiers contain a filter and a fan inside that need regular maintenance. In addition, they are sensitive as mold growth and bacteria can damage the filter.
In case of a dirty filter, the fan will blow infected water. As a result, it can cause significant health issues by triggering lungs and flu infections.
Reas

on:
It is not safe to use an evaporative humidifier as a diffuser. Water is diluted and can pass through the filter.
But the concentrated nature of essential oils can also clog the filter and block the path for water.
Manufacturers and experts advised not to use an evaporative humidifier as a diffuser. Instead of damaging the humidifier,   proper diffusers should use. 
Ultrasonic Humidifier; An alternative To Diffuser
Another type of humidifier is an Ultrasonic humidifier. This type is compatible with essential oils while working as a regular humidifier.
The Ultrasonic humidifier contains a built-in tray for essential oils. A water tank is also there for producing mist.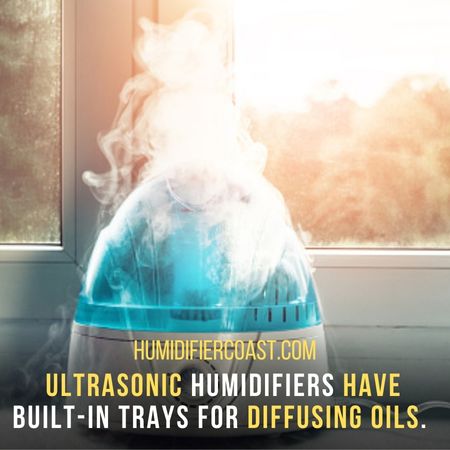 A plate in the humidifier's base vibrates at high speed, i.e., provides ultrasonic vibrations. It helps create mist, tiny particles, to absorb in the air effectively.
Some Ultrasonic humidifiers have built-in trays for diffusing oil particles. Such humidifiers can be used as diffusers.
So the one-liner is, "Humidifiers can be used as diffusers only when particularly manufactured to hold essential oils."
Using oil drops with water can disrupt humidifiers if there is no specific place for oil drops. That's why it is not recommended to put oil in humidifiers.
Conclusion:
A humidifier is a solution for dry air and creates softness in the air by increasing its moisture level.
Diffusers enhance room odor to enjoy aromatherapy. Different scents like orange, lavender, rose, grapefruit, lemon, mint, etc., are good for improving emotional and mental health.
Both are different products and using them as alternatives is not suitable for their life. That's the reason not all humidifiers can use as diffusers.
Using humidifiers as diffusers is harmful until the device allows you to do so. In other ways, essential oils can corrode the internal components of your humidifier.
It is better to handle your humidifier with care if you want to get benefits in the long term.
Now, if someone asks you, "can you use a humidifier as a diffuser?" I'm sure you can answer it with deep and thorough knowledge. Good luck!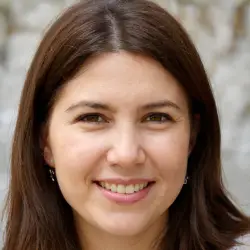 Latest posts by Mary R Jones
(see all)