Due to little heat and sunlight exposure, basements are the hardest to maintain. So If you feel extra moisture in your basement, a dehumidifier is the solution. 
Humidity is one of the essential factors for a healthy environment, but its overdose can ruin it too. Excess moisture is hazardous for health as well as property. 
After reading this article, you will get to know why do you need a dehumidifier in the basement?
9 Reasons Why You Need A Dehumidifier In The Basement

 
Dehumidifiers are the best solution to regulate the level of humidity as per requirement in excessive humid places.
According to the Environmental Protection Agency (EPA), an ideal air humidity range varies from 30% to 50 %. 
In basements, excessive moisture levels create many problems. For example, it can cause mold growth, unpleasant musty smell, damp air, fungus stains, water on the floor and walls, etc.
The fundamental reason behind the dampness is the unavailability of sunlight. But condensation due to central heating systems affects it too. 
Dehumidifiers are the best solution as It helps in regulating the level of humidity as per need
Here are some of the most common issues that will convince you to "Why you need a dehumidifier in the basement"? 
1. To Eliminate The Unpleasant Odor:
You need a dehumidifier in your basement to drop the musty smell of moisture. Unfortunately, the basement's proximity is closer to the mud and water underneath, which causes a foul odor. 
Smell has a significant influence on human capability. You can not perform anything well in an unpleasant smelly space. 
That's why we all rush to clean the house if it's been closed for a long time. The first puff of smell while entering the house makes us do that. Nobody wants to stay in the moist musty smell.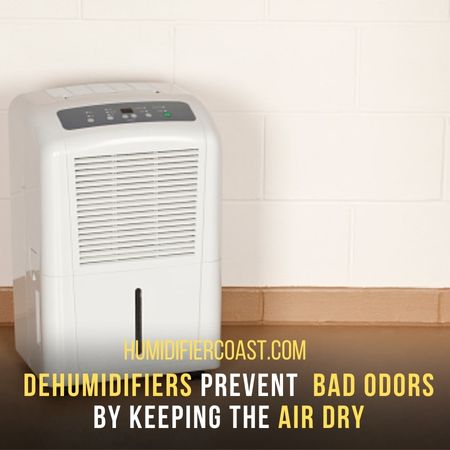 Dehumidifiers prevent the production of such odors by keeping the air dry. It doesn't let the damp smell in the basement. 
2. To Secure Electric Appliances:
Dampness is an enemy of electrical appliances. Your computers, TV, machines, and other essential devices can be damaged due to excessive humidity in the basements. 
Machines are worthy of keeping at a safe place. Letting your gadgets in the basement without any protection is carelessness. 
Electronic companies pay extra attention to cold climatic regions with higher humidity levels. They use dehumidifiers to avoid machine failures. 
Moisture can affect the productivity of the power supply and batteries. So, if there is any electrical appliance in the basements, there must be a dehumidifier.
3. To Preserve Important Belongings:
Basement stores our belongings like extra clothes, toys, and sometimes essential documents. All the things we want to keep safe and away from other people. 
Humidity causes fungus. It can decompose the stuff and harm the important things stored in the basement. 
Moreover, excess moisture is hazardous for papers and documents. A basement is a safe place, but humidity can make it unsafe. To avoid the risk, dehumidifiers should install.
Dehumidifiers protect the basement from dampness. As a result, all your belongings remain in safe hands, and I mean a secure basement. 
4. To Avoid Wall Peel-Off:
Basements are the most vital base for our infrastructures. If it will corrupt, how can a building be secure?
 Furthermore, wetness can cause critical problems for the ground. It can damage walls and floors due to high moisture levels. 
Cement from the walls starts to peel off the floor because of wetness and humidity. Also, basements lack natural air crossing ways, so they are more sensitive to the damp. 
There is no need to worry if you have installed a dehumidifier in your basement. It will kill the base of the problem, i.e., humidity. In addition, it will absorb the excess water and damp before any harm. 
5. To Prevent Dust Mites , Centipedes and Other Harmful Insects:
We all have noticed that many dangerous insects are visible in monsoons that causes by wet air. Unfortunately, damp, dark and underground areas are happy places for such harmful creatures. 
Among these insects are centipedes, dust mists, spiders, scorpions, snails and snakes. They multiply themselves in damp environments. 
They are dangerous for humans. It also causes severe damage to the things stored in the basements.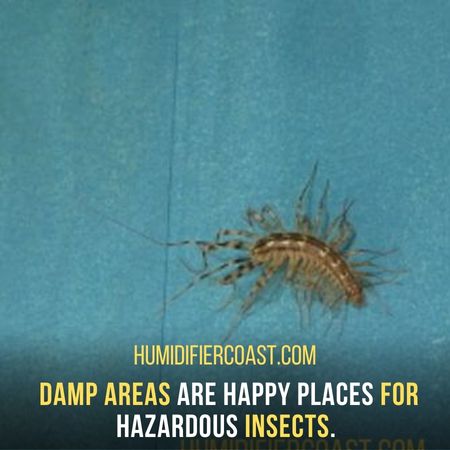 Keeping such killing creatures away from the basements is necessary as they can be hazardous. Due to moisture in the place, so the critical factor is to kill the reason behind their growth. 
 dehumidifiers kill the baseline of such risks by avoiding harmful surroundings. If there is no moisture in the air and no wetness, the chances of having insects will reduce to higher levels. 
6. To Deal With The After-Effects Of The Rain:
Rain is almost everyone's favorite, but its after-effects are uncomfortable for some people. Especially underground places like basements are badly affected by rain. 
Sometimes consecutive rains cause a mini-flood-like situation in basements. This is because excess water comes down but is challenging to evaporate as there is no way. 
Such situations make it almost impossible to eliminate excess wetness in the basements. Every other problem starts with the dampness. 
Condensation processes cause wet floors and humidified walls that are hard to manage. Dehumidifiers work when natural ways of drying out the air don't make it possible.
7. To Dry Out The Clothes: 
Drying clothes and other washables is hectic in the winter and rainy seasons. Besides, the natural moisture in the air combines with the washing water, and it's even harder to dry up things.
Besides all, the basement itself has a high risk of humidity. So the only solution to this problem is installing a good quality dehumidifier to clear the air. 
With the help of an adjustable humidity feature, you can set a required humidity level. As a result, drying clothes and other items become easier. 
8. To Avoid Stains:
Mold growth and other bacteria are one of the worst problems caused by dampness. 
It ruins the place. Also, leave sticky and stinky stains on the basement walls, ceiling, and other objects. 
Tackling the problem is another reason to worry. Here, the good thing is such an unwanted situation can cure through a dehumidifier. 
Leaving no chance for excessive air moisture will eliminate all other risks. 
If there is no wetness in the air, there will be no chance for mold and other fungi to grow in your basement. 
9. To Be Safe from Allergies/Infections:
Last but not least, all the above factors, getting allergies due to humidity in the air is the worst among all. 
People having asthma and other respiratory infections can get serious health problems. 
Basement is an important section of a building. Denying the importance  and starting to avoid them can never be a good idea. Instead, finding a way to deal with the issue is a wise decision. 
Humans are susceptible to toxins in the air. After a certain level, dampness also becomes a toxin for them. It seems complicated to deal with but not impossible. 
A dehumidifier in the basement can remove excessive humidity causing health issues. There is no need to suffer when science has invented the solution. 
Conclusions:

 
Today, with the rise of science and technology, we have the solution for every limitation. 
From AC to generators, microwave to Microsoft, and humidifiers to dehumidifiers, all are used to make life easier. Then why not use it for a good reason? 
Many people are unaware of dehumidifiers' importance, unlike humidifiers. 
The dehumidifiers are useful when humidity levels are a bit higher, for example, during the winter, monsoons, and in areas like basements. 
In the end, remember that only a good dehumidifier can resolve the issue. Thus, a wise decision can give you beneficial results.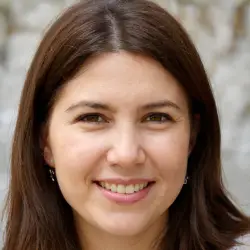 Latest posts by Mary R Jones
(see all)