Are dehumidifiers safe? This is a question that a lot of people ask, and for a good reason. Dehumidifiers work to remove moisture from the air, which can be helpful in several ways.
However, some people are concerned about the safety of these appliances. Here, we will discuss how dehumidifiers are safe. And some conditions when they are not safe.
Are Dehumidifiers Safe? Yes! When You Use Them Properly!
All dehumidifiers sold in the United States must be certified by an Independent Testing Laboratory.
Similarly, every country has some regulations to control the safety of dehumidifiers. These certifications verify the strict safety standards set by the government.
Furthermore, most dehumidifiers also come with a warranty from the manufacturer. So if there are any problems with your unit, you can contact the company, and they will help you fix it or replace it.
Are dehumidifiers safe? This is a common question circulating over the internet. The answer is yes! They are perfectly safe, but when you use them with care, the condition is.
There have been some reports of fires started by dehumidifiers. Yet it's important to note that almost any appliance can cause a fire if it's not used properly.
So precautions are mandatory, but that doesn't mean avoiding the technology for betterment.
Dehumidifiers are appliances that remove moisture from the air to keep healthy air. They work to save our belongings and improve our health.
Following are some advantages that perfectly explain why dehumidifiers are safe;
– Dehumidifiers can improve indoor air quality overall by reducing humidity levels.
– They remove water from the air, helping to prevent mold and mildew growth in your home. Mold and mildew are base of so many health and safety issues.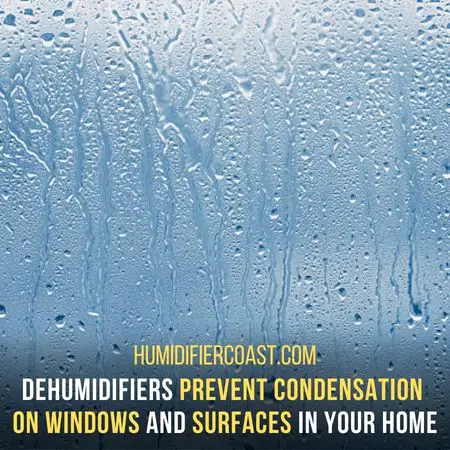 – They can also help prevent condensation on windows and other cold surfaces in your home.
– Dehumidifiers can help reduce dust mite populations, as they thrive in humid environments.
Dust mites are a common trigger of allergy symptoms. By reducing their population in your home, you can help reduce your symptoms.
– Dehumidifiers can help to protect your furniture and flooring from moisture damage.
– The units help to prevent electric shocks caused by water vapors in your home.
– They prevent centipedes and other pests from entering your home.
When Are Dehumidifiers Not Safe?
Every technology has its own set of pros and cons. The dehumidifier is no different. While it has many benefits, a few situations might give you a tough time.
But again, it is important to mention that it is not the machine's fault if it doesn't work well in a certain condition. So, unwanted conditions happen due to our carelessness or ignorance.
Some of the situations where using a dehumidifier might not be the best idea include:
1. When They Are Overworked:
Just like any other machine, if you use a dehumidifier for a long time, it is bound to get overworked.
When this happens, the machine's efficiency decreases. Conversely, it takes a longer time to show results. In some cases, the dehumidifier might cause fire hazards.
In this way, a constantly running unit is not safe for you or your family. Also, this can lead to an increase in your electricity bills or a burnt motor.
So it is always better to take a break in between and let the machine cool down.
2. When You Don't Clean A Dehumidifier Regularly:
Dehumidifiers need regular cleaning, just like any other appliance. But instead, they need more because the water they collect can cause mold and mildew to form.
If you don't clean your unit, it will start releasing these spores into the air and breathe them in. This can cause respiratory problems like asthma, allergies, and lung infections.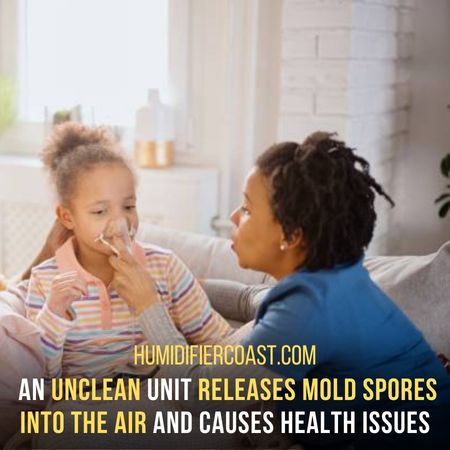 Also, clean them on a regular basis. This help to avoid the build-up of dust and mold clogging the machine and making it less effective. In extreme cases, this can also lead to fire hazards.
3. When There Is A Power Outage:
A power outage means an intentional or unintentional interruption in the electrical supply. This occurs due to severe weather conditions, accidents, faulty wiring, or other reasons.
Power outage is one of the most common causes of house fires.
When there is a power outage, you should not use a dehumidifier as it can cause fire hazards or short circuits.
This is because, during a power outage, the dehumidifier will continue to run and draw electricity from the backup power source. This can overheat the unit and cause a fire.
4. When You Don't Maintain A Dehumidifier:
Regular maintenance includes ensuring the coils are clean. It also demands that the drainage line is clear and the humidistat is working properly.
In addition, ignoring issues such as leaks results in severe outcomes after a time.
Another reason why dehumidifiers are not safe is that they can produce ozone. Ozone is a gas that can be harmful to your health if you breathe it in.
In case you need to pay attention to proper and regular maintenance, your unit may start to produce ozone. So, these are some of the reasons why dehumidifiers are not safe.
5. When You Use A Unit In Enclosed Spaces:
A dehumidifier needs fresh air to function properly. If you use your dehumidifier in an enclosed space, it will not have access to the fresh air it needs.
This will cause the unit to work harder and use more energy. Additionally, it can also cause the unit to break down.
Further, when you don't provide your unit with enough ventilation, it can overheat. When this happens, the wires inside the unit can become frayed or damaged. Later, this can lead to fires.
So, if you're going to use a dehumidifier, make sure that it is in a well-ventilated space.
6. When You Try To Recharge A Unit:
Recharging a dehumidifier is tricky, and only some can do it. This happens especially in the case of a refrigerant dehumidifier.
They need coolants or Freon to work. They can break down and stop working altogether if you don't charge them with the right chemicals.
Even if you do manage to recharge them successfully, they can still be dangerous. The Freon inside the unit can leak out and cause severe health and safety issues.
That's the reason the government has banned the use of Freon in dehumidifiers.
7. When Leaking Water:
Another potential hazard of dehumidifiers is that they can leak water. This can lead to serious electrical problems and even fires.
After the water collector fills up, the dehumidifier will automatically shut off. However, if the unit has a problem, it may continue to run and leak water onto the floor.
This can be a serious safety hazard, especially if the unit is near an electrical outlet.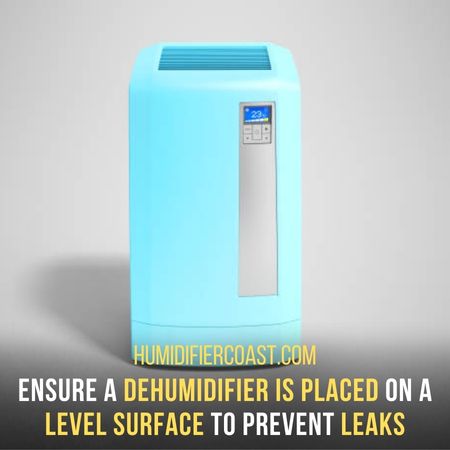 Ensure your dehumidifier is always placed on a level surface to prevent leaks. If you notice a leak, unplug the unit immediately and call a professional for help.
8. When Children And Pets Are Around:
Dehumidifiers use compressors or desiccants to remove excess water from the air. Unfortunately, both methods produce harmful chemicals, including ozone and formaldehyde.
Desiccants are themselves very harmful and even cause death if swallowed. So if you have young children or pets in your home, keeping them away from the dehumidifier is important.
Further, older models of dehumidifiers may also use Freon, which can be dangerous if it leaks.
Moreover, a unit can tip over easily, especially if not placed on a level surface. If the unit falls and breaks, there is a risk of serious injury.
In short, dehumidifiers are not safe around children or pets.
Tips For Using Dehumidifiers In Safe Ways
Are dehumidifiers safe? Yes, dehumidifiers are safe to use in your home. However, sometimes they may cause safety risks due to negligence or lack of care.
So, here are a few things to keep in mind when using a dehumidifier. They will help you to avoid any unsafe and unwanted events.
– Make sure the unit is properly ventilated. They need to circulate the air to work properly, so make sure the room you're using them in is well-ventilated.
– Don't use it in an enclosed space. Dehumidifiers can cause condensation. So, avoid using them in small, enclosed spaces like closets or storage rooms.
– Don't put a unit near a heat source. It works best when It is not near any heat sources, so try to keep them away from things like radiators or sun lamps.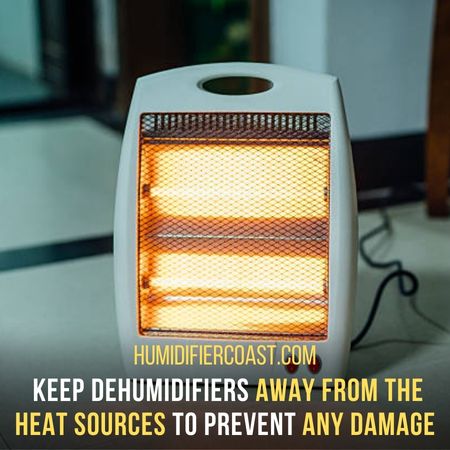 – Empty the water reservoir regularly. All dehumidifiers have a water reservoir. So ensure to remove collected water to avoid mold growth.
– Don't put it near an open window where it can suck in outside air.
– Keep the area around the dehumidifier clear so that air can circulate properly.
Follow these simple tips, and you will be able to use your unit safely and effectively.
Conclusion:
People want to know "are dehumidifiers safe?" before buying a unit. Dehumidifiers are generally safe to use, but a few things can cause safety hazards.
The unit itself is completely safe and even provides a safe environment.
However, sometimes people make mistakes that can cause problems. So, it is very important to follow the instructions carefully and keep the unit in safe hands.
It would be wrong to blame a unit for any problems caused by improper usage.
Dehumidifiers are safe when you use them in the right way. Further, by following some simple tips, you can keep your unit working safely and effectively for many years.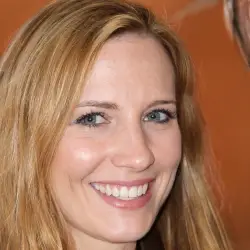 Latest posts by Mila L. Turner
(see all)