Where to put a humidifier in the bedroom? This is a common question for people who use a humidifier to deal with dry air. If you are one of them, this article is for you!
In this blog post, we will discuss seven different ideas for setting up a unit in a bedroom. They will surely help you in getting the maximum benefits of a humidifier.
Where To Put A Humidifier In The Bedroom? – 7 Ideas
Do you often have trouble sleeping at night? Or do you wake up feeling congested and irritated? If so, you may need to place a humidifier in your bedroom.
Humidifiers help increase humidity levels in the air, improving your sleep and health.
But, the real thing is, where to put a humidifier in bedrooms? What is the right place for a unit to have maximum benefits?
Well, there are a few things to consider when choosing where to put a humidifier in the bedroom. Here are seven ideas as;
1. Around The Plants:
If you have plants in your room, consider placing your humidifier near them. Increasing the humidity levels in the air can help keep your plants healthy.
Sometimes, the air in our bedrooms can be too dry for plants, so a humidifier will help.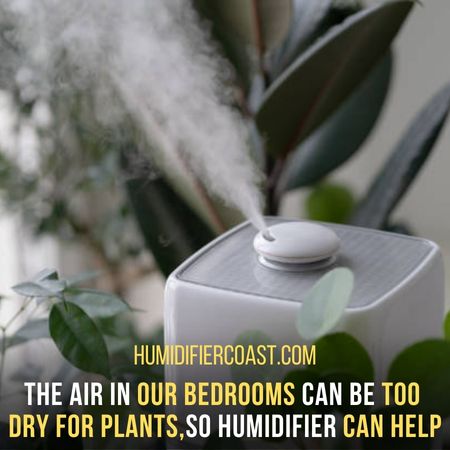 Further, plants know how to balance in case of excess humidity production. So, having some plants and your humidifier together will be great.
Also, it helps you if you have allergies to pollen, as it can reduce the risk of allergy flare-ups.
Using a unit near the plant also helps regulate the air's humidity. Also, it can make your room feel more comfortable.
2. On The Nightstand:
Placing your humidifier on the nightstand is a great way to keep it closer while you sleep.
This is the most obvious place to put a humidifier. Especially when you have congestion issues, it helps you to breathe better and easier.
In case you have a table or nightstand next to your bed, placing a unit there will be most convenient.
Also, you can easily turn it on and off as needed without worrying about it taking up too much space.
3. On A Dresser Or Chest Of Drawers:
If you don't have a nightstand, another great option is to put your humidifier on a dresser or chest of drawers.
The main advantage is that you can place it higher or lower, depending on your needs. Also, you can easily reach it to turn it on and off.
If your room is smaller in size, this can also help save some space.
This way, you can get the benefits of humidifying without taking up much space on your stand.
4. On A Bookshelf:
If you don't have a lot of furniture in your bedroom or want to keep your unit out of the way, placing it on a bookshelf is great.
Just make sure that it's not too close to any book, as it can absorb moisture from the air and become damaged.
One of the best advantages is it will help circulate the humidified air throughout the room.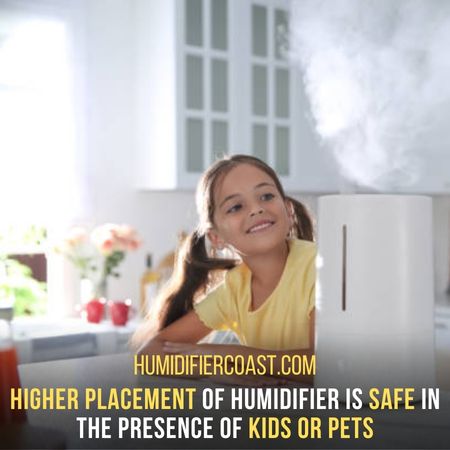 Also, higher placement will be a safer option in the presence of kids or pets. Otherwise, there is a risk of them tipping it over or playing with it and getting hurt.
5. In The Center Of The Room:
You might have seen wetness around humidifiers. This happens when a unit is placed in one corner of the room, and moisture cannot circulate properly.
Consequently, it leads to condensation on walls or floors near the humidifier.
Hence, it is always better to place your humidifier in the center of the room. It is useful for an even distribution of moisture in the air.
If you have a large room or want every corner of your bedroom benefits from the unit, placing it in the center is the way.
6. Near The Fan:
If you have a fan in your bedroom, placing your humidifier near it can help circulate the air efficiently.
A fan does not create or reduce humidity. Instead, it simply helps to circulate the air in the room. Which can help humidified air reach all corners of the room more effectively.
This way, it doesn't let the water vapors accumulate in a single place.
As a result, you won't have to worry about the humidifier being in your way. Instead, you'll benefit from evenly distributed humidity throughout the room.
So, if you want to improve the efficiency of your humidifier, placing it near a fan is a good idea.
7. Hanging From The Ceiling:
If you want to save space or don't have furniture in your bedroom to place your unit, hanging it from the ceiling is a great option.
Plus, this can also help keep the humidifier out of the way and within easy reach.
If you put a humidifier out of reach (for protection), you may be less likely to use it as often as you should.
On the other side, the noise level might bother you if it's too close to where you're sleeping. Also the risk of hitting or hurting increases if you live with kids or have a pet.
That's why hanging your humidifier can solve all these problems.
Why Should You Never Put A Humidifier On The Floor?
The short answer to this question is it has many risk factors. Here's why you should never put a unit on the floors:
– First, if your humidifier sits on the floor, it's more likely to get knocked over. This can damage the unit and may also cause a leak.
– Second, if there's any water on the floor around your humidifier, it could create a slip hazard.
– Third, if your humidifier is on the floor, it's more likely to collect dust and dirt.
Not only will this reduce the efficiency of your unit, but it will also be dangerous. If you breathe in contaminated air, you may get sick.
– In the case of children or pets, it's better to keep the humidifier out of reach to avoid accidents. In another way, they may hurt themselves.
– Another factor is air cannot flow as freely on the ground. So, you may have to suffer from condensation, leading to multiple issues.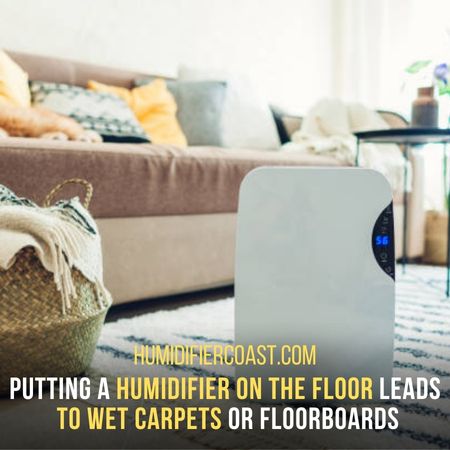 – Putting a unit on the floor might also lead to wet carpets or floorboards.
If you don't want any of these problems, the best place for a humidifier is on a raised and safe surface.
Last Words:
A humidifier can create an optimal environment for better sleep and health. However, not selecting the right place for a unit can lead to several problems rather than relief.
Always pay attention to the placement of a humidifier so you do not have to face bad consequences.
Where to put a humidifier in the bedroom? This question might bother you, but following the tips can help you to get the perfect spot for your unit.
Further, you can also avoid damaging your humidifier and frequent repairs.
Frequently Asked Questions
If you're looking for ways to improve your sleep or health, consider investing in a humidifier. It will add moisture to the air, making it easier to breathe and sleep.
Furthermore, it can also help to prevent dry skin, sinus problems, static electricity etc.
Q1. Can You Put A Humidifier Near The Window?
No, never put a humidifier near the window, as it cannot work in extremely cold weather.
Also, all the moisture will escape through the window, and you will have to refill it frequently. So, if you want to use a humidifier, keep it away from the windows.
Q2. Is It Safe To Use A Humidifier In Baby's Room?
Yes, you can use a humidifier in your baby's room. It is even better to use one as it will help to soothe your baby's congestion and cold.
But, make sure to follow all the safety precautions while using it.
Always keep the humidifier out of your baby's reach, and do not allow them to play with it. A cool-mist humidifier is the best option as it has no heating element. So, there is no risk of burns.
Q3. Is Putting A Humidifier Too Close Dangerous?
It is not dangerous to put a humidifier close to you. In fact, it is better to keep the humidifier near you to get the full benefit of the humidity.
However, ensure you do not put it too close to your pillow as this can make your pillow wet and cause mold growth.
Moreover, you may hit it unconsciously while asleep. So it can cause the humidifier to break. So, it is best to keep it at a distance you cannot reach easily. An ideal distance would be about 2 feet away from your bed.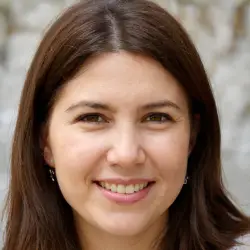 Latest posts by Mary R Jones
(see all)