Is it safe to run a dehumidifier constantly all the time? There is a lot of debate surrounding the topic of whether or not it is safe.
Some people believe it is harmful to the environment. While others maintain that it is safe if you choose an energy-efficient model.
Is It Safe To Run A Dehumidifier Constantly All The Time? No! Here Is Why?
People living with high humidity levels are often advised to use dehumidifiers. They work to prevent mold and mildew growth. 
These units help to remove excess moisture from the air, which can otherwise lead to a number of problems.
While there are many benefits to using a unit, but overuse of these devices can do more harm than good.
So if anyone asks, "is it safe to run a dehumidifier constantly all the time?" Tell them the reasons why it is not a good idea. Here are those ten reasons why you should not use a unit without breaks.
1. Dehumidifiers Can Make Your Home Too Dry:
We use dehumidifiers to decrease the moisture in the air, but too much of a good thing can lead to problems. The same is true for dehumidifiers.
You can get benefits from using a unit when you use it the correct way.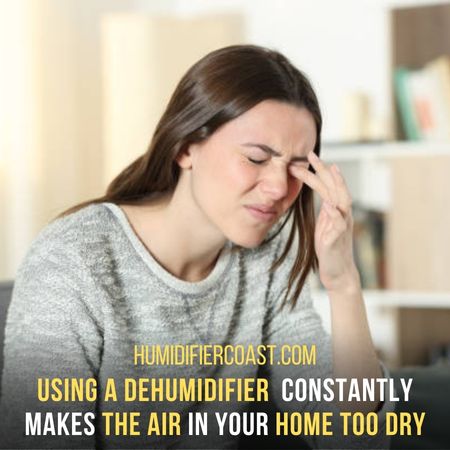 However, if you use this appliance constantly, it can actually make the air in your home too dry. This can be harmful during the winter when humidity levels are already low.
Too much dryness in the air can cause respiratory problems, static electricity, and cracks in wood furniture and floors.
Nobody wants any of those things. That's why it's best to use a dehumidifier only when necessary and not run it all the time.
2. Dehumidifiers Can be a Fire Hazard:
Another reason you shouldn't use a dehumidifier constantly is that it can be a fire hazard.
Dehumidifiers are electronic devices. So, due to electrical components, there is always the potential for a fire.
In the same way, dehumidifiers use coils and a fan to remove water from the air. When you use one constantly, these coils can overheat and cause a fire.
Further, overworking a dehumidifier can cause it to emit sparks or even catch on fire. Eventually, this will happen to any dehumidifier if you use it too much.
Moreover, along with the fire hazard, using a unit all the time can also damage the unit.
This is because the coils will become overworked and can break. Once they break, it is very difficult to fix them, and you will have to replace your unit.
3. Dehumidifiers Can Increase Your Electric Bill:
A downside to using a dehumidifier without breaks is that it can raise your electric bill.
They use a lot of energy, so if you use one all the time, you'll see a significant increase in your electric bill.
Sometimes, these units are not very expensive to run. Yet, using them every time will definitely increase your electric bill.
So, if you want to save money on your electric bill, only use your dehumidifier when necessary.
If you live in an area with high humidity, consider investing in a unit with an automatic shut-off feature.
This way, you can set it to turn off when the humidity level is low enough. Also, you won't have to worry about it running all the time and raising your electric bill.
4. Dehumidifiers Can Cause Health Problems:
Health problems can occur when you use a dehumidifier constantly. This is because the humid air is removed from your home and replaced with dry air.
Dry air can cause respiratory problems, nosebleeds, and congestion issues. It can also make your skin itch, flake, and crack.
Also, dry air is the perfect environment for dust mites. They are tiny creatures that thrive in dry, warm environments. Unfortunately, dust mites are known to cause respiratory problems and allergies.
The key reason behind all these problems is dry air. And excessive use of dehumidifiers gives birth to dry air.
So, leaving a dehumidifier without turning it off increases the risk of health issues. That's why it is best to use it only when needed and turned off when not in use.
5. Dehumidifiers Can Damage Your Furniture:
Furniture enhances the beauty of your home along with practical uses. But did you know that dehumidifiers can damage your furniture?
Yes, it is true. Dehumidifiers can damage your furniture. When the humidity level is low, the wood in your furniture starts to break. This is because overuse of a unit causes low humidity.
Using a unit to get rid of this excess moisture can strip away the natural oils from the wood, making it dry and brittle.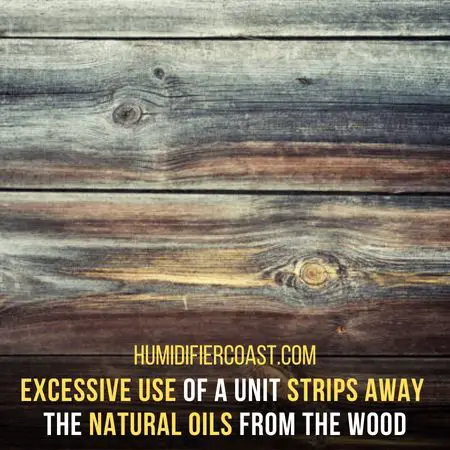 Over time, this can cause cracks, warping, and structural damage to your furniture. Furthermore, low humidity levels also cause paint to peel off and metals to rust.
So, if you want to keep your furniture in good condition, it is best to avoid using a dehumidifier constantly.
6. Dehumidifiers Can Be Noisy:
Noise can be a big issue with some dehumidifiers. If you are running the unit in a living space, you will want to ensure it is quiet enough.
Also, devices with motors start making noise if you use them for excessive periods.
Human nature doesn't like things that are too noisy. Unluckily, dehumidifiers can be quite noisy, depending on the model and brand you buy. The noise is usually a result of the fan inside the unit.
Some people don't mind the noise, but others find it quite bothersome. Especially if they're trying to sleep or concentrate on work.
In such a scenario, if you keep running a unit with constant annoying noise, it is more likely to disturb you than help you.
For this reason, we recommend turning your dehumidifier off when you don't need it.
7. Dehumidifiers Require Maintenance:
Like any other appliance, dehumidifiers require maintenance to keep them running smoothly. Otherwise, they can break down easily.
Maintenance demands money, time, and skills. So more you use a unit, the more you have to spend on its maintenance.
Units that run constantly need new filters more often than those used less frequently.
If the filter is not changed regularly, it can become clogged. This will cause the dehumidifier to work less efficiently and eventually break down.
Similarly, depending on the model, you might need to empty the water tank frequently. While maintaining a unit, keep in mind that maintenance depends on the time you use the unit.
You will have to invest more in maintenance when you run a unit constantly.
8. Dehumidifiers Can Cause Static Electricity:
Static electricity is an electrical charge that collects on the surface of an object.
As a result of the humidifier's operation, this charge can zap you when you touch the dehumidifier. Generally, this is more likely to happen in dry weather conditions.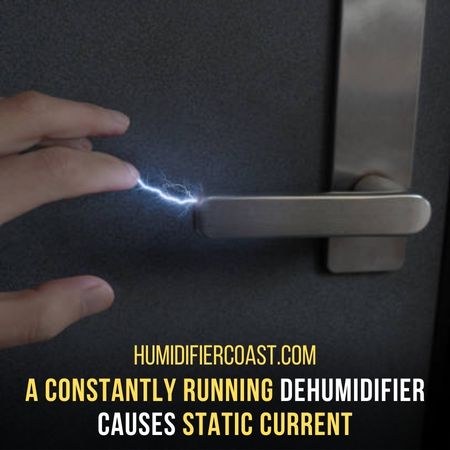 When you run a dehumidifier constantly, it can cause static electricity to build up in your home. This is because the dehumidifier is constantly removing moisture from the air.
They work by pulling moisture out of the air and into the unit. Here, this process can also remove ions from the air, which can result in static electricity.
While this is not necessarily dangerous, it can be annoying and uncomfortable.
To avoid this, you can try using a humidistat to regulate the humidity in your home. This will help to prevent static electricity from building up.
9. Dehumidifiers Can Ruin Your Electronics:
If you live in a humid area, you know the air can wreak havoc on your electronics. The constant moisture can cause corrosion and damage to your electrical components.
Running a dehumidifier can help to prevent this damage from happening.
However, dehumidifiers can also ruin your electronics. This happens when you run your unit all the tie and forget to turn it off.
Electronics are delicate, and fluctuations in humidity can easily damage them. If you run a dehumidifier constantly, it can cause the humidity in your home to drop too low.
When a unit removes moisture from the air, it also removes the lubricant that protects electronic components.
As a reaction, this can cause your electronics to malfunction. After that, this leads to damage to your electronics and shortens their lifespan.
If you must use a dehumidifier, make sure to keep it away from any electronics in your home.
Conclusion:
Is it safe to run a dehumidifier constantly all the time? This is a question people ask often. Unfortunately, the answer is no; it is not safe to run a dehumidifier all the time.
There are many reasons why you should not do this. First, dehumidifiers can cause the humidity in your home to drop too low. This can damage your electronics, furniture, and health.
Also, excessive use of a unit leads to static current, heavy bills, and high maintenance.
After knowing all these reasons, we hope you will take our advice. You should never run your dehumidifier all the time without breaks. Instead, always take breaks in between so a dehumidifier can have little rest.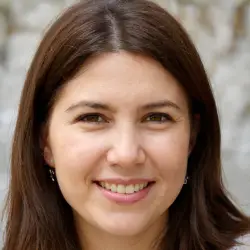 Latest posts by Mary R Jones
(see all)